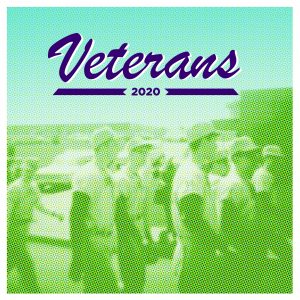 Veterans
Chill 2020 highlights mix. Perfect for the day after the party.
At some point 2020 decided that it would balance some of the awful with gifts. Each of these is one of those.
Includes My Morning Jacket, Laura Marling, Haim, The Beths, Waxahatchee, Rolling Blackouts CF, Matt Berninger, Hinds, Taylor Swift, Car Seat Headrest, and more.
| # | Track | Artist | Start Time |
| --- | --- | --- | --- |
| 1 | Run It | My Morning Jacket | 00:00:00 |
| 2 | Strange Girl | Laura Marling | 04:33:00 |
| 3 | Martin | Car Seat Headrest | 07:44:60 |
| 4 | Cars in Space | Rolling Blackouts CF | 11:02:31 |
| 5 | Fire | Waxahatchee | 15:56:23 |
| 6 | Garden Song | Phoebe Bridgers | 12:24:62 |
| 7 | Out of Sight | The Beths | 23:00:72 |
| 8 | Lost in the Country | Trace Mountains | 26:34:72 |
| 9 | Where Do You Go When You Dream? | Woods | 31:52:04 |
| 10 | Dog | Helena Deland | 37:35:40 |
| 11 | marjorie | Taylor Swift | 41:23:55 |
| 12 | One More Second | Matt Berninger | 45:32:53 |
| 13 | Good Bad Times | Hinds | 50:48:30 |
| 14 | Dressing America | TORRES | 54:01:41 |
| 15 | I Go Out at Night | Ratboys | 57:51:01 |
| 16 | Summer Girl | Haim | 60:51:18 |